500 grams

Buy Silver bars

Legend: Over the counter Yes/No Reviews

Dealer prices updated: 08/12/2023 - 11:30pm Uhr, Shipping prices updated: 07/12/2023 - 8:00am

* The indicated prices are inclusive of any applicable VAT plus the separately stated shipping costs.
** The indicated purchase prices are less any applicable shipping costs.

500 gram silver bar

Procuring silver is no easy feat. Because it is very rarely found in nugget form, it is most often combined with other ores. It is during the refining process that silver is separated from those other metals. Humans have been mining this metal for thousands of years. There are records of the use of silver going all the way back to the 3000 BC. Just as there have been gold rushes, there have also been silver rushes. A series of these occurred in the United States during the 19th century. While gold rushes were more common than silver rushes in Australian history, there have been several large mines that contained huge quantities of silver found in New South Wales that led to entire towns being devoted to silver mining.

The 500 gram silver bar weights exactly .50 kilograms. Bars from different mints come in various sizes, but they will each have the same weight. Various mints impress difference designs into the metal, although some choose to inscribe less ornate markings into the silver bullion. Each one, regardless of the mint in which it was produced, will contain basic information relating to the fineness of the metal, the name of the mint, and its weight. As with all silver bars, the fineness will be expressed as a set of numbers, usually between .995 and .999, that indicate how much pure silver content is in the bar itself.
Silver price Chart - Silver bar 500 grams
Chose the desired time period:
All product ratings for 500 grams
Unfortunately there are no reviews for this product yet.
Submit first rating now
Advertisement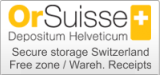 Price comparison
Gold coins (9)
Gold bars (15)
Gold CombiBars (2)
Silver coins (13)
Silver bars (7)
Platinum bars (3)
Platinum CombiBars (1)