10 ounces

Buy Silver bars

Receive a free notification via e-mail or SMS text as soon as the desired price for your current selection is reached!

Create price alert now

Put multiple products on your shopping list . We then determine where you can buy the product selection low priced taking shipping costs into account.

Add product to shopping list
Overall rating (2 rating)
| | |
| --- | --- |
| Design: | |
| Quality: | |
| Overall satisfaction: | |
Most helpful ratings
Legend: Over the counter Yes/No Reviews
Dealer prices updated: 08/12/2023 - 10:30pm Uhr, Shipping prices updated: 07/12/2023 - 8:00am
* The indicated prices are inclusive of any applicable VAT plus the separately stated shipping costs.
** The indicated purchase prices are less any applicable shipping costs.
10 ounce silver bar

At one time, silver was the standard currency in many different cultures around the world. The discovery of new supplies of this precious metal in the 19th century caused almost all major governments to switch to a gold standard. It was not known at that time exactly how much silver would be found. Before the 20th century, silver was very commonly used as circulating currency. The British sterling derived its name from the metal from which it was made: sterling silver. However, sterling silver is not as pure as the silver content found in modern bullion bars. Silver bullion bars are 99.9% pure. During the refining process, other metals and debris are removed so that the purity is as close to 100% as possible. The number is most often 99.9%, but a few refineries have been able to achieve 99.99% fineness levels. There is currently no way to remove all other metals from silver, so the fineness rating never reaches 100%.

The ten ounce silver bar is a popular size of silver bullion. These bars will typically indicate their weight, the name of the mint that produced the bar, and the fineness indication. Fineness is most often expressed as a number between .995 and .999, which indicates the percentage of its pure silver content. Because different mints marks their bars according to their own specifications, some will feature more branding than others. Most silver bars are not minted into standardised dimensions, and various special editions from a single mint may vary in both design and dimensions. Regardless of the actual dimensions, a bar of this weight will always be 10 troy ounces, which is 311.03 grams.
Silver price Chart - Silver bar 10 ounces
Chose the desired time period:
Most helpful user ratings for 10 ounces
All product ratings for 10 ounces Rate now!
Rating from
Alan Beeching
18/12/2022
Buy Silver and as much as you can afford.
Design
Quality
Overall satisfaction

Advertisement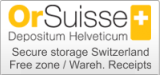 Price comparison
Gold coins (9)
Gold bars (15)
Gold CombiBars (2)
Silver coins (13)
Silver bars (7)
Platinum bars (3)
Platinum CombiBars (1)